Question
How soon after surgery are calcium and vitamin D levels checked? Who follows the patient after surgery to check calcium/vit-D levels (primary care doctor, endocrinologist, Dr. Boone), and how often and how long should a patient be followed after surgery to check these two levels? Thank you.
---
Answer

Answer authored by
Deva Boone
Deva Boone, MD is the founder of the Southwest Parathyroid Center. As one of the most experienced parathyroid surgeons in the U.S., she has treated thousands of patients with parathyroid conditions.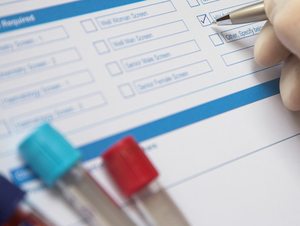 I like to check the calcium, PTH, and Vitamin D around four to six weeks after surgery.
Immediately after surgery, your PTH level will drop. Then over the next few days your calcium will drop as well. In the couple of weeks after the operation, your levels will be fluctuating. I don't check them routinely at this point, since the fluctuating levels may not give a very accurate picture. After four to six weeks, most patients' labs have settled down. That is a good time to check levels and make sure everything is normal. Sometimes I need to adjust calcium and Vitamin D doses at that point, if things are off. If I make adjustments, I will usually recheck labs in one to three months.
As for who should check and manage these labs: In the months after surgery, labs for calcium, PTH, and Vitamin D should be handled by your surgeon. I give all of my patients a lab slip on the day of their operation (with instructions to do around six weeks postop). And I review every patient's postop labs myself to make sure that they are where I want to see them.
Once your labs are normal, you can resume your normal lab routine with your endocrinologist or primary care doctor. I recommend checking calcium and Vitamin D annually. If there are any issues or questions related to your calcium level in the future, your surgeon should handle that.
Postop expectations